Online & Blended Learning for Students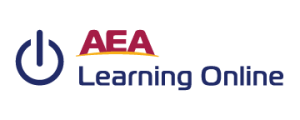 One of the many services provided by AEA Learning Online is assisting schools to build their capacity to deliver their own online and blended learning content to students.
Since there are many definitions of what is "online" or "blended," we work with a common definition:
Online learning is learning and instruction involving the use of technology that takes place outside the four walls of the classroom or outside the class period. It is different than digital learning, which is the integration of technology and digital resources in the classroom, whether in a face-to-face environment or online. Blended learning is a combination of both online learning and face-to-face learning in a class. The percentage mix of this blend may vary, but a common mix is 50/50.
Core Services
Four core services offered to districts:
Hosting and support for online technologies (including your LMS)
Catalog of high-quality free online content
Professional development on how to teach online
Consultation for schools to assist with their own local online learning plans
Online & Blended Learning for Students