Educators
Educators and Secondary Students: Check Out AEA Scout!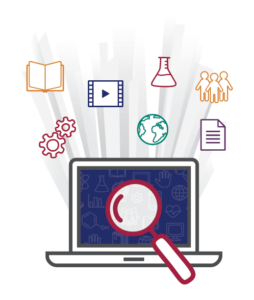 Iowa's AEAs are changing the way students and educators find high-quality digital information. Enter AEA Scout: One login. One search. One interface.
AEA Scout is a new online portal that houses many of the digital resources provided by Iowa's AEAs such as AEA Digital Library, Britannica School, Gale and MackinVIA. Students benefit from a one-stop shop for their research needs, and teachers can rest easy knowing their students are searching the quality, curated content they've come to know and trust. Check it out!
---
Individual Digital Resources for Educators
Most resources will require a school building username/password. 
Add an exclamation point (!) at the end of your school password when you log in to the EBSCO resources.