Nonviolent Physical Crisis Intervention Program (CPI)
Heartland AEA offers professional learning to educators around the CPI Nonviolent Crisis Intervention 2nd Edition Training. This training provides staff with an effective framework for preventing, de-escalating and safely responding to crisis behavior. The program will focus on what's happening from two perspectives: the person in distress and the staff person. Participants will gain a broad range of tools to help them manage their own emotional responses and identify escalating behaviors in others. They'll practice effective approaches to keep their "emotional brain" from taking over in stressful situations. They'll also discover how having a plan before behavior escalates helps manage their fear and cultivate consistent practices.
The philosophy of Care, Welfare, Safety and SecuritySM expands throughout the continuum of interventions necessary when working toward the reduction or elimination of restraint. The program realistically addresses the serious issue of restrictive intervention through careful assessment of risks and an evaluation of what may be considered "last resort." The principles and techniques taught in CPI's safety interventions (disengagement skills and holding skills) recognize the critical importance of staff confidence and their ability to safely respond to crisis situations. CPI Post-Crisis strategies assist staff teams in recognizing opportunities to learn prevention strategies in the aftermath of a crisis.
Please note:
The strategies taught in this training are not intended to replace behavior intervention plans (BIP) for individual students, but rather to provide strategies for school staff to use to maintain safety during unusual situations or circumstances not addressed in a BIP.
To maintain certification, individuals are required to participate in the CPI's "Nonviolent Crisis Intervention" Re-certification 2nd Edition Training at least annually.
Training is available in two delivery options: traditional in-person classroom and blended learning.
Trainees must be employed by a school district in Heartland AEA's service area.
For more information about the Nonviolent Physical Crisis Intervention Program, visit:
Important Contacts
Jadie Boens
Director of Social, Emotional, Behavior & Mental Health Services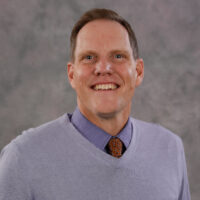 Dave Wood
Regional Director (Bullying Prevention Lead)
Nonviolent Physical Crisis Intervention Program (CPI)