Resources
Physical Computing Loaner Kits
Scroll through the kits to learn more and follow the checkout directions below.
Bee-Bot

The

 Bee-Bot 

is a programmable robot and is the perfect starting point for helping children improve their skills in directional language and programming.

Cubetto

The Cubetto Kit is the friendly wooden robot that teaches students the basics of computer programming through adventure and hands-on play.

Hummingbird

The Hummingbird Robotics Kit is an easy-to-use, creative robotics tool that allows students to design, build and program a personally meaningful robot out of any materials, with any device, in multiple programming languages.

Makey Makey

Makey Makey is an invention kit for hands-on technology learning fun for kids with thousands of educational engineering and computer coding activities for ages 8 and up.

Merge Cube

The Merge Cube lets students hold digital 3D objects, enabling an entirely new way to learn and interact with the digital world. Explore a galaxy, hold fossils and ancient artifacts, explore a DNA molecule or investigate the Earth's core.

Micro:Bit

The Micro:Bit Kit is a pocket-sized computer that introduces students to how software and hardware work together. It has an LED light display, buttons, sensors and many input/output features that, when programmed, let it interact with the student and their world.

Osmo

The Osmo Kit makes hands-on learning games in which players use objects in the real world to interact with the digital world shown on their iPad or Fire tablets.

Sphero BOLT

The Sphero BOLT Kit is Sphero's most advanced coding robotic ball to date, packed with plenty of programmable sensors and a colorful LED light matrix that provides even more ways to express inventive ideas and experience the power of programming.

Sphero Indi

The Sphero Indi Kit is designed to introduce early learners to the fundamentals of computational thinking, STEAM and computer science principles while encouraging open-ended, imaginative play-based learning with real-life scenarios as students build custom mazes and solve puzzles.
Checkout Instructions
Click on the linked kit name for more information.

Complete the training that's linked in the overview document.

After training, check out the kit in the Heartland AEA Library Catalog

or call the Heartland AEA Library at (800) 362-2720.
---
Library & Digital Resources
Heartland AEA offers a list of children's books that align to the CSTA K-12 Standards, concept areas. We are also working on additional lessons that align with the CSTA standards. If you have questions about this document, contact Susan Schrader, Director of Resources & Library Services.
Computer Science Concepts, Computational Thinking and Children's Literature
Computational Thinking and Children's Literature
---
Partnerships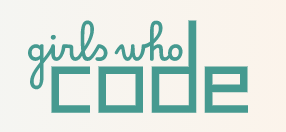 Heartland AEA is a Girls Who Code Partner. We encourage you to take advantage of their free and flexible coding curriculum and comprehensive resources for your Grades 3-5 or 6-12 clubs. List Heartland AEA as your Community Partner on the application for exclusive additional benefits.
---
Connect with Computer Science Teachers Association