Resources
Physical Computing Loaner Kits
New! Physical Computing Resources Now Available for Checkout Through Heartland AEA
Cubetto

The Cubetto Kit is the friendly wooden robot that teaches students the basics of computer programming through adventure and hands-on play.

Hummingbird

The Hummingbird Robotics Kit is an easy-to-use, creative robotics tool which allows students to design, build and program a personally meaningful robot out of any materials, with any device, in multiple programming languages.

Expedition

The Expedition Kits take students on virtual tours of the North Pole, Ancient Greece, the Great Wall of China and dozens of other notable locations around the globe. Kits contains Google phones, goggles, teacher tablet, router and more.

Makey Makey

Makey Makey is an invention kit for hands-on technology learning fun for kids with thousands of educational engineering and computer coding activities for ages 8 and up.

Merge Cube

The Merge Cube lets students hold digital 3D objects, enabling an entirely new way to learn and interact with the digital world. Explore a galaxy, hold fossils and ancient artifacts, explore a DNA molecule or investigate the Earth's core.

Osmo

The Osmo Kit makes hands-on learning games in which players use objects in the real world to interact with the digital world shown on their iPad or Fire tablets.

Ozobot

Ozobot is a robot that is completely screen-free with color codes, then advance to block-based programming with Ozobot Blockly.

Story Design Books

Story Design Books is a project-based learning program for K-8 students that combines STEM with English/ Language Arts.

 
Checkout Instructions
Click on the linked kit name for more information.

Complete the training that's linked in the overview document.

After training, check out the kit in the Heartland AEA Library Catalog

 or call the Heartland AEA Library (800) 362-2720.
Coming Soon!
Micro:Bits and Sphero indi
---
Library & Digital Resources
Heartland AEA offers a list of children's books that align to the CSTA K-12 Standards, concept areas. We are also working on additional lessons that align to the CSTA standards. If you have questions about this document, contact Susan Schrader, Director of Resources & Library Services.
Computer Science Concepts, Computational Thinking and Children's Literature
Computational Thinking and Children's Literature
---
Partnerships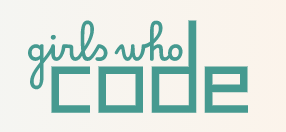 Heartland AEA is a Girls Who Code Partner. We encourage you to take advantage of their free and flexible coding curriculum and comprehensive resources for your Grades 3-5 or 6-12 clubs. List Heartland AEA as your Community Partner on the application for exclusive additional benefits.
---
Connect with Computer Science Teachers Association