Stacey Warren
School Social Worker of the Year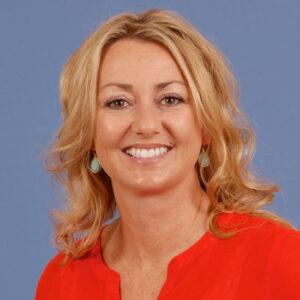 Stacey Warren, SEBMH Lead, was recently honored by the Iowa School Social Workers' Association as their 2023 Iowa School Social Worker of the Year.
The award goes to a school social worker employed by an AEA or school district who exhibits dedication to the school social work profession.
Stacey has worked in the human services field since 1999 and began working in schools in 2003. She is dedicated to building comprehensive mental health systems within schools and communities.
A common theme throughout Stacey's nomination letters was her commitment to continuous improvement and unwavering dedication to student success, which we know creates a positive school environment for all.
One of Stacey's colleagues shared, "Stacey has unmatched passion for her work. Time after time, Stacey goes above and beyond to make connections with outside providers, support resources, school teams, and most importantly, families." Another colleague shared, "Stacey is a ray of sunshine. As social workers, our jobs can at times be stressful. Stacey is always positive and a supportive coworker. She gives me honest advice but also helps to make me see that things are possible and can always get better. She makes us all want to be better social workers!"
Kristi Upah
Friend of Children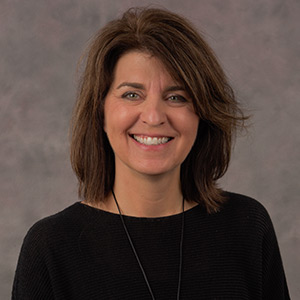 Kristi Upah, Chief Student Services Officer, was recently honored by the Iowa School Social Workers' Association as their 2023 Friend of Children award recipient. This award goes to a non-school social worker who exemplifies the qualities of a school worker in a different field.
Kristi has devoted her career to serving students and educators in the Heartland AEA service area.
One nominator shared that, "Kristi has always gone above and beyond for students and families She has provided countless hours of support to her teammates, school districts and to children. She models and coaches best practices across all arenas and domains to enhance student growth and success. She always finds the silver lining in any situation and uses that to turn conversations toward solution-focused thinking. She is a strong advocate for a multidisciplinary team to provide well-rounded services and support for students."
Another colleague shared, "I witnessed her work tirelessly to connect with staff, students and families to improve the outcomes of students with disabilities. This effort proved to make a huge difference in the academic and social/emotional progress of students. Kristi is driven through her passion to assist kids in having a better quality of life as well as opportunities in the future."
No comments yet! Share your thoughts below to be the first person to comment.