Benefits
Heartland AEA offers a competitive salary and benefits package for all employees.
Benefits At-a-Glance
Agency-paid single coverage for medical, prescription drug and dental insurance.
Agency contribution paid toward family medical and prescription drug insurance.
Agency-paid group life insurance and long-term disability insurance.
---
Benefits Summaries
Certified Staff
Curriculum Consultants, School Psychologists, Speech-Language Pathologists, etc.
Certified Staff Benefit Summary
Classified Staff
Business Office, Human Resources and Internal Technology staff, Administrative Assistants, Graphic Designers, Van Drivers, etc.
Classified Staff Benefit Summary
Management Staff
Directors, Managers, Regional Directors
Management Staff Benefit Summary
Important Contacts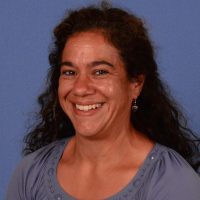 Juliette Houseman
Benefits Specialist/Human Resources Manager
Benefits, FMLA, workers' compensation, ADA needs