Benefits
Heartland AEA offers a competitive salary and benefits package for all employees.
Benefits At-a-Glance
Agency-paid single coverage for medical, prescription drug and dental insurance.
Agency contribution paid toward family medical and prescription drug insurance.
Agency-paid group life insurance and long-term disability insurance.
---
Benefits Summaries
Certified Staff
Curriculum Consultants, School Psychologists, School Social Workers, Speech-Language Pathologists, etc.
2023-24 Certified Staff Benefits Summary
Classified Staff
Business Office staff, Technology staff, Administrative Assistants, Van Drivers, etc.
2023-24 Classified Staff Benefits Summary
Management Staff
Directors, Managers, Regional Directors
2023-24 Management Staff Benefits Summary
Important Contacts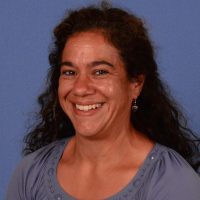 Juliette Houseman
Human Resources & Benefits Manager
Benefits, FMLA, workers' compensation, ADA needs