Photo: Heartland AEA staff Michael Boneshefski, Tim Hall, Kristin Orton, Dorothy Landon and Jessica Johnston showed off the Agency's Excellence in School Psychology award at the 2023 National Association of School Psychologists conference.
Leaders in Heartland AEA's school psychology program are proud to announce that the program has received the Excellence in School Psychological Services Program designation of PROFICIENT from the National Association of School Psychologists (NASP). Proficient is the second-highest score that a program can receive. 
In its feedback to the Agency, NASP noted: "Heartland Area Education Agency submission achieved a Proficient recognition by receiving a combined 79% rating on the scoring rubric. Congratulations! This is an achievement of which the district should be very proud. A "proficient" recognition is awarded to districts that provide evidence of a solid foundation and significant progress toward the implementation of a system-wide and sustainable infrastructure that enables school psychologists to provide a comprehensive range of services through implementation of all six organizational principles articulated in the NASP Practice Model. 
"Overall, this application was well-organized in demonstrating how school psychological service delivery was structured, especially notable for a large AEA that encompasses over 50 school districts. We also want to note that this was the first cooperative AEA to have submitted for ESPS recognition and to have received such a high designation is commendable." 
Kristin Orton, a Heartland AEA regional director; Dorothy Landon, a job-alike facilitator and school psychologist; and Amy Pickering, a job-alike facilitator and school psychologist, coordinated the application process that included service examples, surveys with school psychologists and more. A number of other staff were instrumental in collecting information and artifacts for the application. 
"A couple reasons we wanted to pursue this recognition are that we have really great school psychology services here at Heartland," Orton said. "We have a long history of really innovative and really excellent services, and we want our staff to be recognized for that work. Another reason is that the comprehensive process of going through our services was a good improvement process for us internally. And it was also about recruiting. Having a national recognition will help us attract and retain really excellent school psychologists." 
She noted that Heartland AEA has been known for many years as an exemplary place to practice school psychology – now the Agency can back that up with recognition from the national association. That matters to both job seekers and professors at universities who assist students with internship placements. 
"Heartland has a long history of engaging in good practice," Landon said. "NASP has a set of standards they expect all school psychologists to be engaged in. This award focuses on those same things. It also shows that if you want to practice how you're trained to practice, Heartland is the place to do that." 
Orton is proud of the recognition the award brings to the school psychology program, but she is quick to point out that serving students and districts is a team effort. 
"While this is specifically around school psychologists, we could not have gotten the award without the collaboration of so many different teams at Heartland," Orton said. "We tried to share with NASP that our school psychologists are great because we have an incredible team of people. We hope it feels like a celebration of Heartland AEA because we have great people and great partnerships."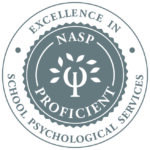 No comments yet! Share your thoughts below to be the first person to comment.