Heartland Administrator's Association
Heartland Administrators' Association
The Heartland Administrators' Association (HAA) meets from 9:00 to 11:30 a.m. on the first Tuesday of every month, September through May, at Heartland AEA's Johnston Regional Education Center (6500 Corporate Drive). Agenda items are both informational and professional learning-driven for superintendents. The meetings are jointly planned by the Superintendent Advisory Committee and Heartland AEA staff, including the chief administrator, Dr. Jon Sheldahl.
Dates for 2022-23:
Sept. 6, 2022
Oct. 4, 2022
Nov. 1, 2022
Dec. 6, 2022
Jan. 3, 2023
Feb. 7, 2023
March 7, 2023
April 4, 2023
May 2, 2023
For meeting agendas, handouts and other important documents, visit:
2022-23 Heartland AEA Superintendent Directory
---
Regional Superintendent Visits
Regional visits with superintendents will occur again during the 2022-23 school year. Watch for an invitation from Jenny Ugolini.
Important Contacts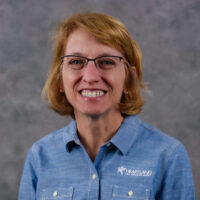 Jenny Ugolini
Board Secretary/Executive Assistant
Contact for questions about Board of Directors and Agency Planning Council
Heartland Administrator's Association